Les coopérations inter-entreprises face au risque de sclérose organisationnelle : l'opportunisme comme source potentielle de performance ?
Inter-company cooperation faced with a risk of organisational sclerosis: opportunism as a potential source of performance? Abstract Since the end of the 1980s, much academic work has been devoted to the study of the relations between companies, especially to the improvement of these relations, starting with the implementation of co-operative strategies within inter-organisational networks. Lasting commitment in a relation and a mutual climate of confidence form the two pillars of new strategic approaches which come to amend known models founded on competition and the exclusive research of self-interest. For these approaches, the potential opportunism of the co-contactors obviously has a disastrous impact: how can one engage in a continuing relationship of exchange if one fears at the outset that the partner is systematically preoccupied with his own interests and in so doing, is eventually using stealth or trickery or even violating the rules established in that cooperation? Mainstream research in organisational theory and strategic management presents opportunistic behaviour in a negative light and is largely counter-productive for relationships between inter-organisational networks members. Only long-term involvement and total trust in the partners would create value. The article questions this traditional view by indicating that a more "moderate" opportunism could at last have an unsuspected positive impact on the functioning of inter-organisational networks. The point of view is illustrated and discussed from the study of network France Distribution Gestion (FDG) operating in the wholesaling industry.
Depuis la fin des années 1980, de nombreux travaux sont consacrés à l'étude des relations entre entreprises, plus spécialement à l'amélioration de leur performance à partir de la mise en œuvre de stratégies coopératives. L'engagement durable dans une relation et un climat de confiance réciproque forment les deux piliers d'approches stratégiques nouvelles qui viennent amender des modèles connus fondés sur la compétition et la recherche exclusive de son propre intérêt. Pour ces approches, l'opportunisme potentiel des co-contractants a évidemment un impact désastreux : comment s'engager de façon durable dans une relation d'échange si l'on redoute d'emblée que le partenaire ne se préoccupe systématiquement que de son intérêt, et ce, en usant éventuellement de ruse, de tromperie voire en violant les règles établies dans le cadre de la coopération ? Une certaine orthodoxie de la recherche en théorie des organisations et en management stratégique présente par conséquent l'opportunisme sous un jour négatif et largement contre-productif pour les relations entre partenaires au sein de réseaux d'affaires. L'article remet en cause cette conception en indiquant qu'un opportunisme modéré pourrait au final avoir des impacts positifs insoupçonnés. Il est illustré et discuté à partir de l'étude du réseau France Distribution Gestion (FDG) opérant dans le secteur du commerce de gros.
Fichier principal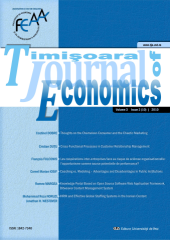 [TJE10]-FULCONIS_Francois2010.pdf (2.79 Mo)
Télécharger le fichier
Origin : Files produced by the author(s)