Des idées aux choses chez Descartes. Sommes-nous capables d'idées adéquates ?
The thesis of a Cartesian correspondence between the order of reasons and the order of things guaranteed by divine veracity would lead one to think that we are capable of adequate ideas that conform perfectly to exterior reality. Now nothing seems less evident to establish in Descartes. This article aims to show that if for Descartes we are not incapable of truth, we nonetheless never have the privilege possessed by God of complete and perfect knowledge of things. We do have access to parts of truth, but the whole truth is not given to us. And even if it was, we would not be able to know it, and hence we would be deprived of enjoying it. By means of various considerations developed by Descartes on the limitations of our capacity to know, we aim to grasp how his procedure bequeaths to modern science the outlines of a critical philosophy of knowledge (transl. J. Dudley)
La thèse d'une correspondance cartésienne de l'ordre des raisons et de l'ordre des choses garantie par la véracité divine inclinerait à penser que nous sommes capables d'idées adéquates, parfaitement conformes à la réalité extérieure. Or, rien ne semble moins évident à établir chez Descartes. Cet article se propose de montrer que si pour Descartes nous ne sommes pas incapables de vérité, nous n'avons pour autant jamais le privilège, qui reste celui de Dieu, d'une entière et parfaite connaissance des choses. Nous accédons bien à des parts de vérité, mais toute la vérité ne nous revient pas en partage. Et quand bien même ce serait le cas, nous ne saurions le savoir, de sorte que nous serions encore privés d'en jouir. A travers plusieurs considérations développées par Descartes sur les limites de notre capacité de connaître, nous nous attachons à appréhender comment sa démarche lègue à la science moderne les contours d'une philosophie critique de la connaissance.
Fichier principal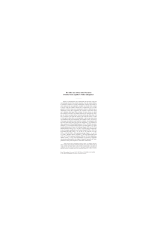 De Peretti. Revue Philosophique de Louvain 114(2), pp. 193.pdf (1.02 Mo)
Télécharger le fichier
Origin : Publisher files allowed on an open archive